Replacement Pet Carrier Attachments
Description:
8pk – Replacement Hardware for the NEW Vari Kennels and old style Ultra Vari Kennel, all Petmate Kennels and all Sky Kennels. Also fits Navigator, Compass, Ruff Maxx, Kennel Cab, Pet Taxi, Remington, Plasticrate, Travel Aire, Kennel Aire and all pet carrier and kennels made by Petmate.
Universal Replacement Pet Carrier Hardware Attachments (Nuts & Bolts) 1 size Fits ALL – Black Nylon Nuts with Metal Bolts
*PLEASE COUNT KENNEL HOLES Each Kit comes in 8-Pks
Standard Black Plastic wing nuts and metal bolts for replacing missing fasteners on ALL pets carrier, crates, cage or kennel. Replaces a few missing bolts or replace all plastic peg attachments. An absolute necessity for pets traveling in the cargo area of the plane. Keep some on hand for emergencies.
Fits PetMate Vari Kennels, Vari Kennel Ultra, Sky Kennels, Kennel Cab, Pet Taxi, Kennel-Aire, Travel-Aire, PlastiCrate & Remington
Pet Porters, Varikennels, Sky kennels, and Kennel Cabs (Small thru X Large) before 2007.
Giant Varikennels, Giant Pet Porters & Giant Sky Kennels (#700) before 2007.
Newer model Vari Kennels & Sky Kennels after 2006.
Fits Petmate Compass, Petmate Navigator, Petmate Ruff Max
NOW our hardware even fits Retriever, Bargain Hound, Petco Classic Kennels, Grreat Choice and PetSmart brand pet carriers – kennels.
Replaces Plastic pegs (fasteners) all sizes, Screws or Bolts with Plastic Wing Nuts (attachments) and any Pet Carrier / Kennel with Bolts (long or short)
( XL-Kennel-Aire, XL-Travel-Aire, XL-PlastiCrate, XL Retriever & XL-Remington ONLY may need extra large washer email, call or add comment during ordering for free washers )
XL Washer are not needed for any other BRANDS OR SIZES just the ones listed above in RED which are all the same Kennel just sold under different brand names.
PLEASE: After Ordering If you find you need washers to accomodate your pets kennel, email or call customer support.
Features
UNIVERSAL – for One-size fits all * (EXCEPT KONG BRAND)
DURABLE – Made from Military Grade Steel (BOLT)
SECURE – Stronger than plastic Peg Attachments
EASY – No tools required
Black Nylon plastic wing nuts to matches original kennel hardware
Kit Includes (8) Black Nylon Nuts, (8) 7/8″ Bolts, (8) 1-1/4″ Bolts & (8) 1-3/4″ Bolts
If your carrier has holes for bolts or plastic pegs …We guarantee our Attachments will Fit!
Comes with 8 of each size 7/8″ Bolts, 1-1/4″ Bolts and 1-3/4″ Bolts (Kong requires 2-1/2″ Bolts)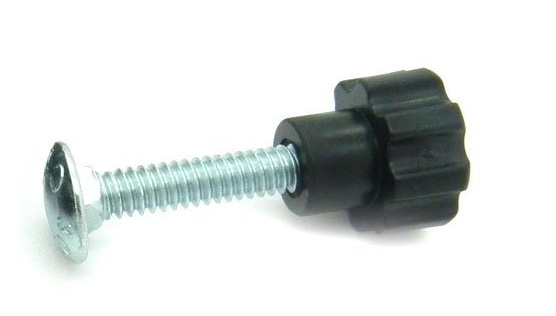 You May Also Like: