Pets Traveling as Carry-On
Traveling with Pet as Carry-on you will need: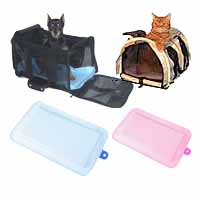 Plastic underseat carrier or Duffle Bag type Airline Approved Carrier.
Sherpa Bag , SturdiBag & SleepyPod Air are the BEST*.
DryFur Absorbent Pads size Petite Pink or Small Blue are the only size that will fit into carriers that are small enough to fit under seat.
Absorbent pads or liners ARE REQUIRED by AIRLINES for all soft sided carriers for in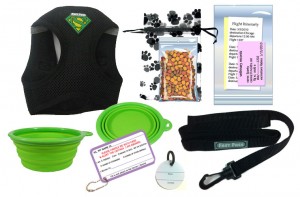 Cabin Use. A few other items that you may find helpful are our TSA Fast Pass® Leash & Harness  Collapsible Travel Bowls, Temporary Pet ID Carrier Tag Combo and Pet Health Certificate / Travel Document Storage Pouch. You may also find our In Cabin Pet Airline Kit convenient.
Find these items and more in our Pet Airline Store.

*Another option is a hard plastic in cabin pet carrier, but be sure and check with airline to be sure it will fit under the seat of your specific airplane.

You May Also Like: