Pet Shipping Experts-Movers-Transporter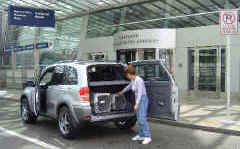 Do – it – Yourself or Hire a Professional Pet Mover, Shipper, Transporter or Pet Relocation Service, either way you will want to be sure your Pet Carrier Kennel is Safe and Properly Prepared.
TIP: To help lower the cost of shipper your pet, you may choose to do it yourself the first step I suggest is to make a trip to your local Airport Cargo Office. These offices are usually outside the actually airport in warehouses or business parks close to the airport. Most of the cargo office's staff are very helpful and can walk you through the process and discuss with you flight options.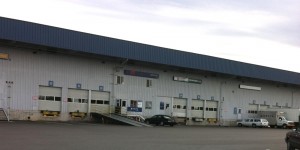 Many offices house multiple airlines in one building. If not then visit a few of them they are all usually very close to one another. They are usually open early in the morning and late at night, so you may want to go after hours when things are usually quiet in and around the airport. Also they often offer for sell "Airline Approved" Sky & Vari Kennels right at the desk for a pretty reasonable price, so it is like getting free shipping and if you can bring your dog along they can assist you in picking the right size.
If you need airport pick up on the other end, I suggest you Google kennels & the City State you are moving to. Many kennels offer airport pick up & delivery services for a very reasonable fee. Then you simply pick your pet up at the chosen kennel once you arrive or get settled.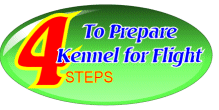 For additional FREE Pet Moving Check-list and Tips BE SURE AND WATCH OUR NEW VIDEO And Learn How to: PREPARE YOUR PET'S AIRLINE KENNEL LIKE A PRO
You May Also Like: