Waterproof Pouch to hold Pet Passport – Travel Documents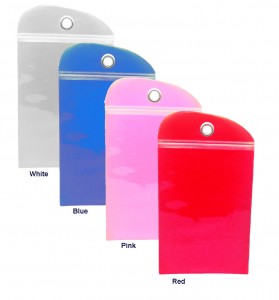 Price:$2.99 each
Available in White, Blue, Pink, Red


Weight:0.10 LBS
Measures: 11.5″ x 7″
Shipping:Free Shipping (US Only)

Product Description
Zipper Vinyl pouches for storing important travel documents, Pet Passports, Vet Records, Proof of Vaccines, Travel flight Itinerary. Also works great for storing and attaching dog leash to Airline Crate.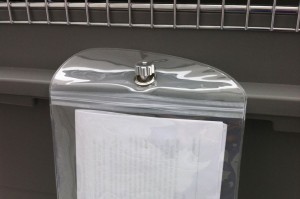 XL to hold pages and pages of IMPORTANT paperwork like pet passports and will keep them securely stored and perfectly DRY.  Install the pouch to your kennel by threading onto one of the kennels bolts then hold in place by re-threading the thumb-nut onto the bolt to secure it tightly. Pet Passports – documents can then be inserted and removed without removing the pouch from the kennel. Transparent as required by airlines for easier faster airline security inspection process.
X THICK with Zipper closure located below top where pouch attaches, allows easy access to documents like Pet Passports without removing from Kennel.
FEATURES:
Exterior Measurement: 11.50″ x 7″
Interior measurement: 9″ x 6.75″
Transparent –  Back is colored film while the Front is perfectly Clear & See through
Waterproof – Keeping your important pet travel – passport documents Dry
Metal Grommet – for extra security
Double Zipper Closure
Pet Passport Holders are Available in RED, BLUE, WHITE and PINK
You May Also Like: