Original Sky Kennel Replacement Metal Nuts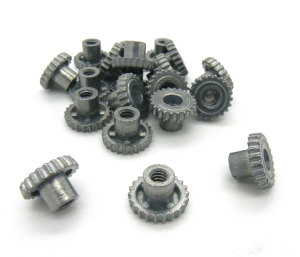 SOLID Metal Nuts for replacing missing nuts from your Original Sky Kennel of the 1970-1980's when the SKY Kennel was made to airlines standards including metal bolts and NUTs and was made from very strong Fiberglass. These kennels are so tough they still survived for 30-40 years and continue to be used although most are missing the attachments. We now offer the original metal nuts that came standard on the SKY Kennels.
Metal 10-24 Knurled Thumb Nuts 25pk at a bargain price. Many airline are now requiring metal NUTS and BOLTS… These metal replacement Nuts are Perfect for buyers who have already purchased a NEW Travel Kennel with metal bolts and Plastic Nuts and only need to replace the NUTS to SOLID METAL.
Thumb Nuts are easily removed

Includes 25 – Zinc Alloyed Thumb Nuts fit 10-24 Imperial Carriage Bolts (BOLTS Not Included)


Same Metal Nut found on the Doskocil SKY Kennel in 1970-1980

Tools not necessary for tightening or loosening

Fit the standard bolts on All Petmate, Doskocil and Aspen pet carrier cages including Sky kennels, Vari Kennels

Rust resistant


Airline Required and Approved
This Pack is perfect for clients who are only in need of replacement Nuts to go along with existing 10-24 Standard Imperial threaded Carriage Bolts.
Thumb Nuts are commonly used for securing dog cages and kennels making assembling and dissembling to store away much easier.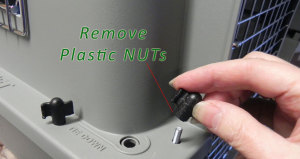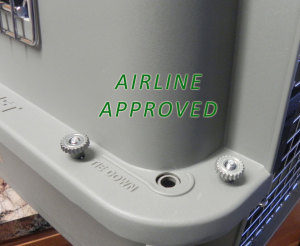 You May Also Like: