Pet Airline Food Water Dishes – REVIEWs
DryFur® Travel CUPs
Ideal for pets traveling on Airlines.  They easily and securely clip on to any wire door. They also have some very unique feature not seen in standard pet carrier food water dishes.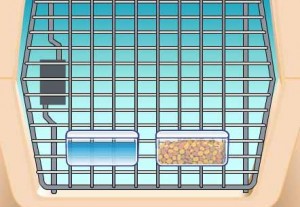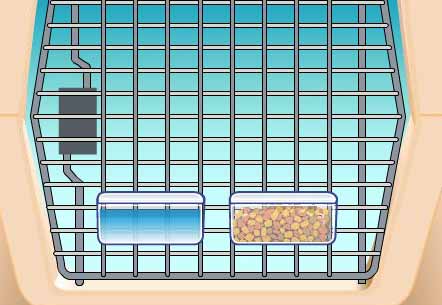 Transparent:
Dry Fur Travel Cups are transparent so food and water levels can easily be seen and monitored from outside the kennel door.

Watch Video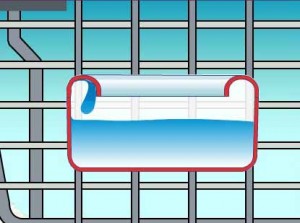 Spill Resistant:
Dry Fur Travel Cups Feature a Splash Catching Lip that guides water back into the cup but still allows pet access.

Watch Video

Watch our Cup Compared to Standard Cups
Where do you prefer your pets water to be when her or she is thirsty?
On the Kennel floor or in the cup ready to hydrate?
After just a few minutes of movement the competitors cups is completely empty.

No more thirsty pets, empty spilled water bowls & wet pet carrier floors.

Our Pet Travel cups help make your pet's journey safer & even more comfortable.
Transparent so levels can be monitored & contents can be

Dry Fur Travel Cup Features

viewed by airline personnel

Features a spill resistant lip which aids in preventing spill overs during flight movements
Made of durable clear plastic to withstand years of use
Features rounded edges for added safety for your pet
Securely and easily clips over horizontal wire of all carrier/kennel doors
Aids in keeping your pet well hydrating & nourished while traveling
Sold in sets of 2 (1 food & 1 water)
Exceeds USDA, IATA & all airlines requirements
Sm/Md cups holds 1.25 cups – Lg/XL Cups holds 3 cups (Lg/XL Available Fall 2010)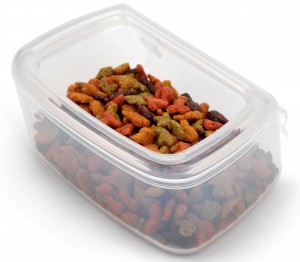 You May Also Like: