Deluxe Kennel Tag holder-Luggage Tag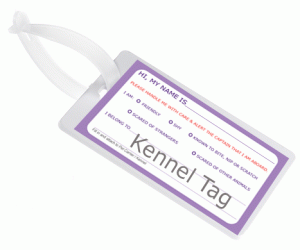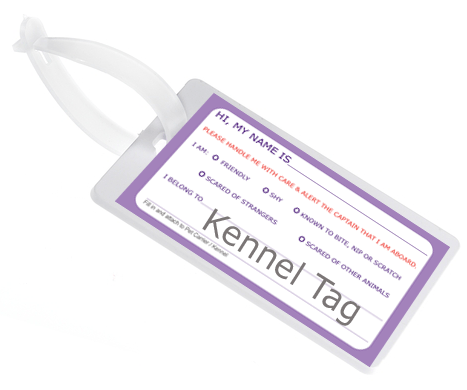 Price:$2.75  2pk
Price:$5.49 6 Pack

Weight:0.25 LBS
Shipping:Free Shipping (US Only)
Product Description:
DryFur Deluxe Poly Kennel Tag Holders, Works on Luggage too!  PERFECT FOR HOLDING PETS PICTURE
IATA and Airline required…All kennels & carriers must be labeled with pets & owners name.
Comes with our business card – name tag to add Pet's & Owner's Names, But any business card will fit.
Great For Cat & Dog Breeding Kennels who ship Puppies & Kittens who want to add their name to carriers.
MADE in the USA, Do not forget to Order extra… Makes a great holder for displaying a current picture of your pet on the carrier kennel and works as a Luggage Tag too & Fits Ordinary Business Card
Looking for Luggage Tags for your Dog Kennel or Cat Carrier we still offer them in sets with a pet ID tag.

You May Also Like: